Enterprise Brink's Recycler
Brink's Recycler
As part of the Brink's Complete Enterprise solution, the Brink's Recycler is a powerful addition to your back office operations and can provide significant efficiencies when starting and ending each shift.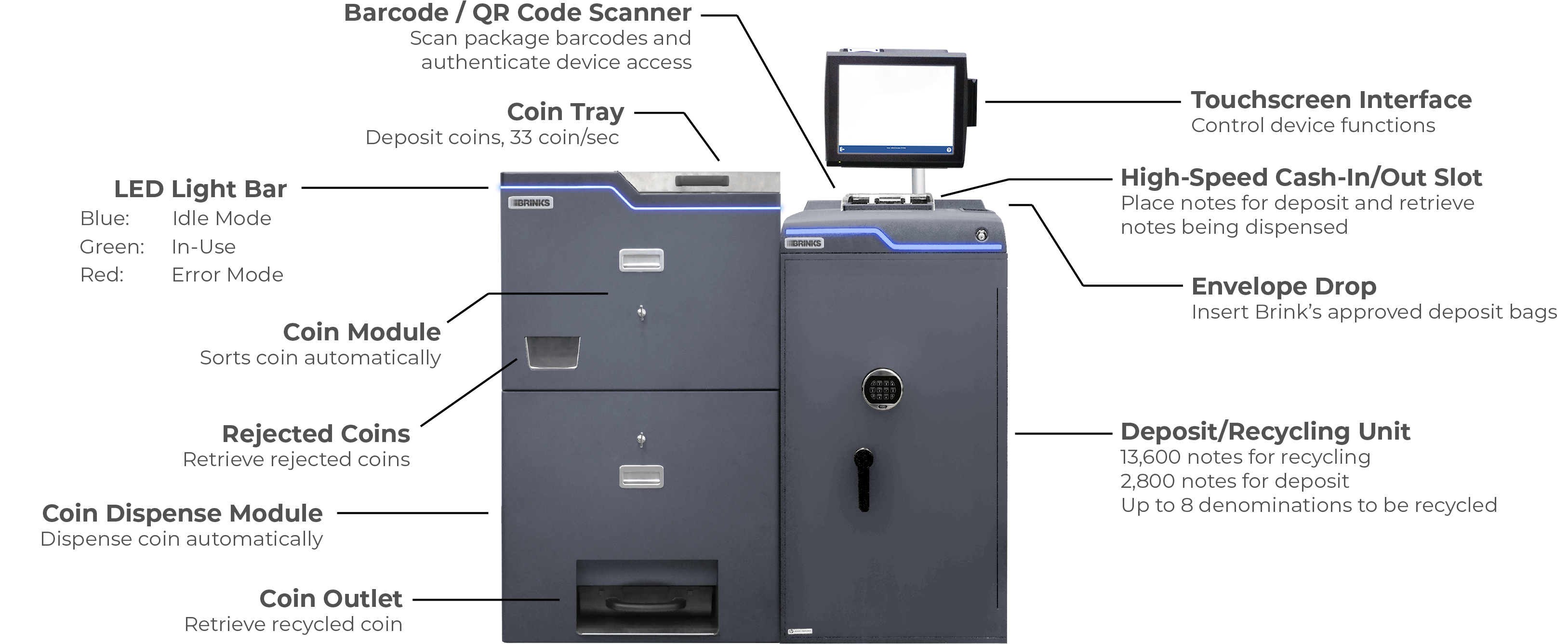 SPECIFICATIONS
Height: 51.2"
Width: 21"
Depth: 31.4"
Weight: 1,545 lbs
SECURITY
UL 291 (24-Hour Level-1)
AES 256 encryption
SSO 24SEVEN access
CONNECTIVITY
All devices are powered by high-speed cellular connectivity. Secondary Ethernet connectivity is available for areas without a sufficient cellular signal, as determined by Brink's.
More from our insights library: