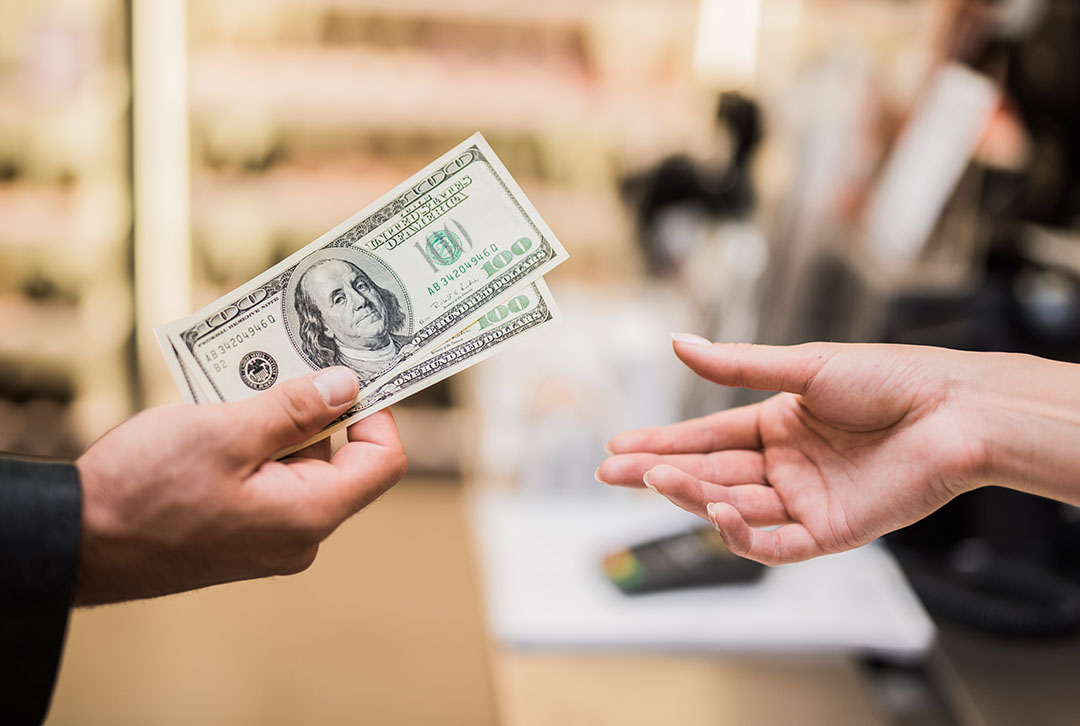 Managing Cash at University Events
20 Apr 2020
Managing Cash at University Events
With universities ranging anywhere from 1,000 to 50,000+ students, it's no surprise that college campuses are prime real estate for special events.
College campuses have venues and areas specifically designated for events to hold a majority of the student population. Universities are known to host hundreds of events over the course of a school year, ranging in size and type – from sporting events and student rallies to concerts and comedy tours.
SPECIAL EVENTS ON CAMPUS
This surge of attendees on campus for these events causes the amount of cash on campus to increase significantly. As the level of cash flow rises, the university also becomes more susceptible to loss and theft. Additionally, there is high risk for human error in cash handling and counting during events, as well as increased exposure to theft when transporting cash to the bank. For this reason, it is crucial to keep all university assets safe, secure, and accurate with efficient cash management procedures in place – from operations to cash logistics.
CASH USE AT EVENTS
A common misconception is that most people attending an event will pay for concessions and merchandise with a credit or debit card. However, according to the 2019 Diary of Consumer Payment Choice, cash is the dominant payment choice for small value transactions under $10.
Additionally, cash use among individuals under 25 years old is the highest of any age range in the report, which is also the predominant age range of attendees for university events. When considering the costs associated with an event, attendees will determine what type of payment method they want to use. Universities should consider the following when anticipating cash flow during an event:
Ticket costs

Parking and gas

Concessions

Memorabilia and fan merchandise
Most people will choose to pay for parking, concessions, and memorabilia with cash due to the lower value of those payments. For example, an attendee would likely have cash on-hand for the $15 parking, $5 hot dog and popcorn, and a $20 shirt. Multiply these expenses by the hundreds, or thousands, of people attending the event for the amount of anticipated cash flow. This amount is also separate from the amount of on-hand cash needed for day-to-day university operations.
Administrators must also consider the stand-alone concession stands, parking, and concession attendants on foot that are only capable of accepting cash. With all the possible points of sale involving cash, it is essential to have cash management procedures and policies in place.
MANAGING THE ABUNDANCE OF CASH
Due to the abundance of cash on campus during events, handling and securing cash on campus should be a priority. At any event, thousands of dollars in cash may be collected at ticket booths, concession stands, and merchandise shops.
With this, it is important to create regulations for how cash is managed and handled throughout an event. Streamlining the cash management process will allow for standardized procedures and accountability, as well as reducing susceptibility to theft, loss, and human error.
Create the best plan for events by partnering with an outsourced cash management service to recommend the appropriate solutions for your university. An outsourced cash management service will ensure that your cash is safe in every aspect, from secure storage in a smart safe, to verification and deposits into your account. Having a plan in place will provide you with peace of mind knowing that your cash is protected.
Start managing cash from major events on campus with these recommendations from the U.S. Department of Justice:
Locate and mark all cash collection booths and concessions on the stadium floor map

Ensure that security forces are located near cash collection and concession areas

Have law enforcement review the travel routes that event staff will take to move cash to a central location

Inspect routes for potential vulnerabilities

Have law enforcement approve the cash pick-up times

Secure the central cash location with law enforcement or private security

Store the cash in a secure safe in the central cash location before it is transported to the bank

Provide law enforcement with a written estimate of the amount of cash that will be collected at each booth and concession

Provide law enforcement with a list of names and duties for all personnel who will handle cash

Contract with an armored vehicle service to pick up the cash and transport it to the bank
With 3,000+ universities across the country, events are constantly being hosted on-site, bringing more cash on campus. Universities should seek asset protection at events and at times of high cash volume to ensure their valuables are safeguarded.
Trust Your Cash Management to Brink's (CTA)
For 160 years, Brink's has been shaping the industry with more than unmatched experience and innovation in cash management. At Brink's, we take a big-picture approach to our comprehensive solutions with hardware, software, and services that put you at the center. Visit us on Facebook, Twitter, LinkedIn, or YouTube for more information on Brink's technology, services, and solutions for your business.
More from our insights library: